News Details - anbcapital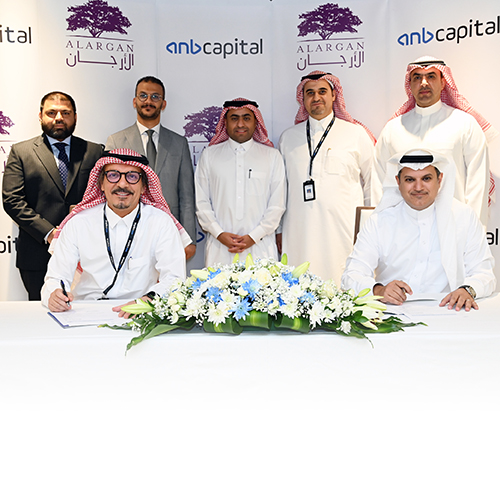 05 Jun, 2023
anb capital and Alargan Projects sign development agreement
anb capital and Alargan Projects Company ("Alargan Projects") have announced a partnership to develop a project in the Alnadwa neighborhood of Riyadh, Saudi Arabia.

The project will be developed through a Shariah-compliant closed private real estate investment fund, and entails the development of infrastructure in the selected area. The fund, with an approximate size of SAR 600 million, will develop land of about 500,000 square meters that it has acquired in the Alnadwa neighborhood of Riyadh.

The signing ceremony was held under the sponsorship of the Ministry of Municipal, Rural Affairs and Housing, and in the presence of the Deputy Minister, Mr. Abdulrahman Al-Tawil.

Mr. Khalid Al-Ghamdi, CEO of anb capital, stated that the agreement with Alargan Projects reflects anb capital's strategy to continue to drive real estate development in the Kingdom through strategic partnerships in line with Vision 2030. Mr. Al-Ghamdi commented that advancements in the real estate sector are an important component of the socioeconomic transformations envisaged under Vision 2030, and that the real estate projects that anb capital has introduced to the market will contribute to the long-term growth and evolution of the Kingdom.

Eng. Eyad Al-Bunyan, CEO of Alargan Projects, commented that Alargan Project's cooperation with anb capital is in accordance with its mission to provide the market with quality real estate products.
He also stated that Alargan Projects is at the forefront of all aspects of real estate development in the Kingdom, and prides itself on its commitment to quality and excellence.