News Details - anbcapital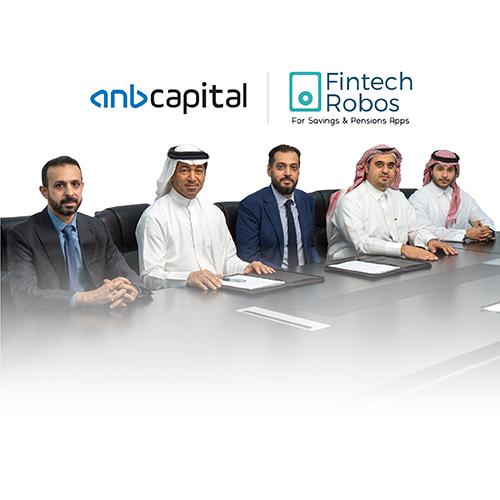 25 Jul, 2023
anb capital signs MoU with Fintech Robos to provide Thrift Savings Plan and retirement solution
anb capital (authorized by the Capital Market Authority) announced that it has entered into a Memorandum of Understanding (MoU) with Fintech Robos to develop employee savings solutions for clients. The solution will be designed to enable corporate clients to provide their employees with different types of savings options. Employee funds will be invested on their behalf by anb capital utilizing the Fintech Robos technology.

The initiative is in line with anb capital's continued commitment to developing the Saudi financial markets, promoting financial literacy and contributing towards the Financial Sector Development Program under Vision 2030.

The agreement was signed by Mr. Fares A. Hammoudeh, Head of Product Development at anb capital's Asset Management Department, and Mr. Ebrahim K Ebrahim, Founder and CEO of Fintech Robos for Savings and Pensions Apps.

Based in Bahrain, Fintech Robos provides digital solutions for savings, investments and pensions products, both to retail and institutional clients. Fintech Robos is the first and only business of its kind in the MENA region that is focused on digitising the provision and operations of savings, investments and pension services.