News Details - anbcapital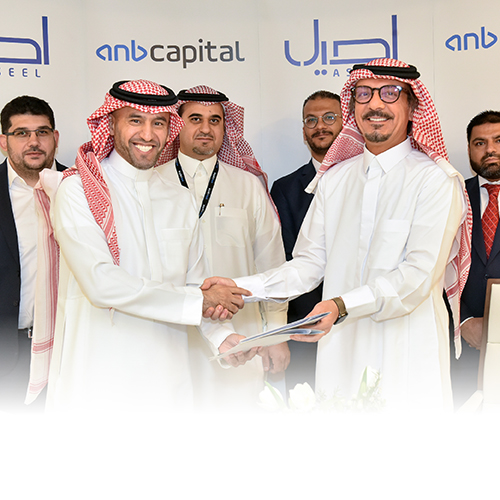 07 May, 2023
anb capital and Aseel Holding Company sign agreement to develop Narjis View project
anb capital and Aseel Holding Company have announced a partnership to develop a mixed-use commercial complex in the Al-Narjis neighborhood of Riyadh, Saudi Arabia.

The project, Narjis View, will be developed through a Shariah-compliant closed private real estate investment fund. The fund, with an approximate size of SAR 452 million, has acquired commercial land of about 46,000 square meters.

The signing ceremony was attended by Mr. Khalid S. Al-Ghamdi, the CEO of anb capital, and Eng. Faisal S. Al-Rajhi, the CEO of Aseel Holding Company.

Mr. Al-Ghamdi, delighted at this strategic partnership, stated that the agreement with Aseel Holding Company reflects anb capital's ambition to drive real estate development in the Kingdom by providing modern infrastructure and amenities to Saudi businesses and residents, and elevating the standards of business and living in the Kingdom, in line with Vision 2030. He further noted that upcoming real estate developments in the Kingdom will be driven by the use of technology to drive efficiencies, with a focus on promoting green buildings and renewable energy sources.

Eng. Al-Rajhi commented that Aseel Holding Company's cooperation with anb capital aims to provide the market with quality commercial and office spaces in the Al-Narjis neighborhood. He further stated that Aseel Holding Company is committed to providing prestigious real estate products that raise the level of quality of daily life for tenants and their customers.