anb capital - Saudi - anbcapital

Intuitive Platform
Comprehensive workspace for monitoring and trading
Personalization of workspaces
Bilingual (Arabic and English)
Packages subscriptions and renewals
KYC information update
Tadawulaty service

Advanced Trading
Order management
Open orders
Price conditional orders
Execution-based conditional orders
Order basket

Cash & Holdings
Purchase power and balance
Portfolio holdings
Unrealized gain/loss
Cash holding statement
Cash transfer between own investment account
Cash withdrawal to bank accounts

Market Monitoring
Comprehensive monitoring of market and sectors
Personalized watchlists
Market indices
Markets and stocks news and announcements
Top gainers and losers

Technical Analysis & Charts
Advanced charting technical analysis
Trade anytime, anywhere
anb capital - Saudi platform works on most browsers including Microsoft Edge, Google Chrome 13.0+, Firefox 4.0+ and Internet Explorer 9.0+. anb capital - Saudi application is also available on App Store for iPhone & iPad and on Google Play for Android phones & tablets.
Welcome Package
One-click trading (buy, sell, edit orders)
Create customized watchlists and initiating private workspace
Alerts on favorite stocks' latest moves
View stocks detailed quotes
View online statement
Transfer cash between investment & bank accounts
---
FREE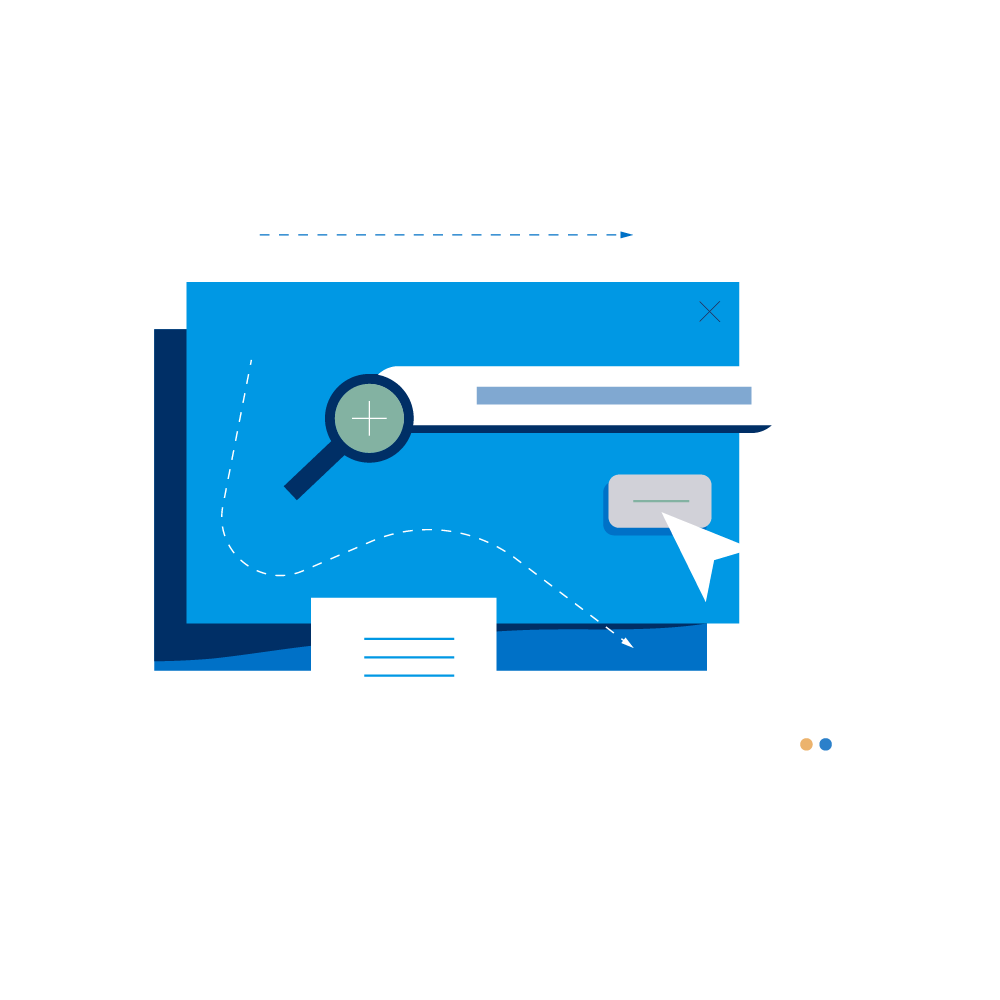 TWS Program
TWS is a full-featured platform designed for active traders incorporating numerous order types and offers sophisticated decision support and trading tools to track markets, find new opportunities and place trades quickly.
Features include:
• Real time market data, news & announcements updates, and value added financial information & research reports.
• Multi asset classes.
• Rapid and advanced order placement featuring support for conditional orders.
• Multilingual, personalized, intuitive user interfaces with customizable work spaces, watchlists, hot keys & toolbars, and drag & drop capability.
• Customization to suit your own navigation style, contents and theme.
• World class charting and technical analysis with technical indicators, charting patterns, and strategies.
Register Now
Frequently asked questions
Here are answers to some top questions from investors.
What is anb capital - Saudi Platform?
anb capital - Saudi is an online trading service offered by anb capital to its clients. Once subscribed, clients will have online access to their investment account to place buy & sell orders on the Saudi stock exchange, monitor their investment portfolio and view market news and developments, etc.
What services are offered by anb capital - Saudi Enhanced Platform?
Totally convenient and simple trading.
Full screen compatibility.
One-click trading (buy/sell/view/amend/cancel orders).
Enjoy a panoramic view of your investment portfolio and performance reviews based on profit/loss reports.
Transfer funds instantly between your sub-investment accounts with anb capital ​​​​​​ , your main investment account and your current account (with anb).
Account holdings summary.
Easily view and print your portfolio and account statements and save them in PDF or Excel format.
Prepare orders in order baskets.
Customized experience through creating and monitoring your own favorite stocks watchlists.
View stocks detailed quotes.
Set slerts for your favorite stocks.
View market information, indices, and company news & announcements.
View market depth & top gainers/losers.
View and analyze stock performance using charts & technical indicators.
Unique customized experience to create your own watchlists to trade and track local shares.
Login to Tadawulaty Platform.
Language and password change option; supports personal information update e.g. email and phone number.
How secure is anb capital - Saudi website for trading purposes?
When you login to the service, your password is automatically encrypted. This is in addition to service-specific protection software and constant monitoring by our qualified staff. To further reassure our customers, we enforce a number of hidden verification tools to abort fraudulent penetration attempts which makes anb capital - Saudi highly secure to use. For enhanced protection, Multifactor Authentication (MFA) has been activated in order to prevent any unauthorized access to your account. After logging in, you will receive a text message on your registered mobile containing a one-time password (OTP) to complete the verification process.
Who is the source provider of stock prices and trading information disseminated by anb capital - Saudi Service?
Market information, stock prices and other trading information are provided by Saudi Tadawul Group Holding Company though DirectFN. "Powered by DirectFN" indicates that DirectFN is the technology provider of the applications and systems used by anb capital and is the provider of market information and prices disseminated.
How can I open an investment account?
To open an investment account, you need to first open a current account with anb. This can be easily opened online through the following links:
https://www.anb.com.sa/ar/Online-Account-Opening (Arabic)
https://www.anb.com.sa/en/Online-Account-Opening (English)
Once a current account is opened, you may proceed to open an investment account using the anb Mobile app, which you can download through the link (https://anb.tw/MobApp). Please login to this app and follow these steps:
Click on "Add New Product" Card under "Investments" Icon.
Proceed to fill the online form, review and acknowledge acceptance of the terms and conditions then click on "Confirm".
How can I subscribe to anb capital - Saudi?
You need to register online through www.anbcapital.com.sa where you will be requested to enter your ID number and your portfolio number.
You will then receive a security code; please enter this number in the required box.
Click on the 'Submit' button and the enter the following information:
• Username
• Password
• Password confirmation
After you click on "Submit", press 'Home' and log in to receive your one-time password (OTP) through SMS. We will communicate necessary details to you through your registered mobile. After that, you can start using the service directly.
What should I do if I am facing login-related problems?
For assistance or inquiries, please email us at td@anbcapital.com.sa.
For further information, please call anb capital - Saudi services:
From inside the Kingdom: 800 124 6363
From outside the Kingdom +966 11 4062500 Ext. 4740
How can I subscribe to anb capital - Saudi Plus?
To subscribe to "anb capital - Saudi Plus" (live prices service), first subscribe to the free "anb capital Tadawul" service where prices are delayed i.e. not live. Then upgrade your subscription to anb capital - Saudi Plus online service (live prices) from "Product(s) Subscriptions" menu inside anb capital - Saudi online trading service after depositing the subscription fees to your investment account.
Who is eligible to trade on the Saudi market through anb capital - Saudi?
The service is available to all anb capital clients who also maintain an active current account with anb linked to their investment account.
Are there any conditions to subscribe to anb capital - Saudi?
• The client must have an active local shares portfolio with anb capital​​.
• The client must have a valid registered email address and mobile number.
• The client must agree to & sign the applicable terms & conditions and the service charges.
Does anb capital charge a subscription fee for online services provided?
anb capital offers a FREE "Welcome Package" that includes a rich set of investment platforms such as anb capital Tadawul Service which operates on browsers and on smartphones/tablets. The client may upgrade to higher packages such as the "Trader" or "TWS Professional Interface" packages. The upgrade subscription fee for each package is available under the "Products Subscriptions" tab in anb capital Tadawul online service.
What packages does anb capital offer?
الباقة الاحترافية
TWS Professional Interface
باقة المتداول
Trader Package
الباقة الترحيبية
Welcome Package
أسعار مباشرة
Live prices
أسعار مباشرة
Live price
أسعار متأخرة
Delayed prices
جميع المنتجات في الباقة الترحيبية
All Welcome Package products
جميع المنتجات في الباقة الترحيبية
All Welcome Package products
تداول العربي (متصفحات الانترنت)
ANB Capital - Saudi (Internet browsers)
 
 
الهواتف الذكية (آيفون - آندرويد)
Smartphones (iPhone-Android)
 
 
الأجهزة اللوحية (آيباد - آندرويد تابلت)
Tablets (iPad/Android)
+
 
 
منصة TWS الاحترافية
TWS Professional Interface
 
 
What are the main functionalities available on the various execution channels?
Functionality
Professional Package
الباقة الاحترافية
Android
آندرويد
iPhone
آيفون
iPad
آيباد

Trader Package

باقة المتداول

الخصائص والمزايا
Placing & amending orders and order search
√
√
√
√
√
ادخال الأوامر وتعديلها والبحث في الاوامر
Customizing your workspace
√
x
x
x
√
تنسيق مساحات العمل حسب الرغبة
Viewing account holdings summary
√
√
√
√
√
عرض ملخص موجودات المحفظة
Cash transfer between investment accounts and bank accounts
√
√
√
√
√
التحويل النقدي بين الحسابات الاستثمارية أو الى الحساب البنكي
Viewing account statement
√
√
√
√
√
عرض كشف الحساب
Setting an alert for a stock
√
√
√
√
√
مدير التنبيه
Viewing best buy/sell orders
√
√
√
√
√
إمكانية الاطلاع على أفضل أوامر البيع/الشراء
Viewing top gainers/losers
√
√
√
√
√
متابعة الأسهم الأكثر ارتفاعا / وانخفاضا
Viewing and analyzing stock performance using charts & technical indicators
√
√
√
√
√
أدوات التحليل المتقدمة كخريطة السوق الحرارية ومراقب التدفق النقدي وباحث الأسهم
Changing your password
√
√
√
√
√
تغيير كلمة السر
Changing the language
√
√
√
√
√
تغيير اللغة
What commission rate does anb capital apply to trading via anb capital - Saudi?
Standard trading commission of 0.155% on trade amount is applicable. Discounts on commissions are offered to clients based on trading volumes.
What securities can be bought/sold through anb capital - Saudi?
All securities listed on Saudi Stock Exchange are tradable through this service.
What are the trading hours on the Saudi Stock Exchange?
The orders maintenance session takes place from 9:30 AM to 10 AM; orders can be entered, modified and canceled during this time.
Trading hours are shown in the following table:
Day
Trading Session
Sunday to Thursday
10:00 AM to 3:00 PM (market open/
(continuous trading)
Sunday to Thursday
03:00 to 03:10 PM (closing auction)
Sunday to Thursday
03:10 to 03:20 PM (trade at last/closing price)
Sunday to Thursday
03:20 to 03:30 PM (pre-closed)
Friday & Saturday
Market is closed
The market is closed on public holidays observed in Saudi Arabia. The dates are announced on the Saudi Stock Exchange website.
Can I input offline orders outside Saudi Stock Exchange's trading hours?
What is the Customer Number that the system is asking about?
The Customer Number is the Investment Portfolio Number.
How can I change my Password?
You may login to your account and change your password by clicking on "Settings."
You can also change your password through the "Forgot Password" button below the Password input field on the login page:
Enter the Saudi ID Card/Iqama Number.
Enter the Investment Portfolio Number.
Click "Submit".
A new OTP will be sent to your registered mobile to create a new Password.
 
Can I change the order price and quantity?
Yes, you can change the quantity and price of any order that has not been executed.
Can I create more than one watchlist?
You can create up to 10 watchlists with different names.
Can I transfer cash from my Investment Account to my Current Account through smartphone/tablet applications?
Do you charge portfolio or investment account fees?
No portfolio opening fee or annual fee is charged. Fees are applied to services such as share trading. The brokerage commission is 0.155% of the trade value (excluding VAT). VAT is charged separately.
During Market Open Session, which orders are filled first?
Orders are filled in the following sequence of priority:
Best price orders have highest execution priority.
Ordinary conditions have high priority over special conditions.
First in orders.
 
At the start of continuous trading, which orders are filled first?
Once the volume to be traded is calculated by the exchange system, the quantity is allocated to orders based on priority:
Market orders will have highest priority to full quantity allocation.
Limit orders priced above the opening price will have second priority for full quantity allocation once all Market orders are filled.
Remaining quantity will be divided among other limit orders (with an actual order price) matching the opening price using the quantum allocation method.
 
To access anb capital - Saudi from a computer, please upgrade to one of the following browsers: Internet Explorer 9.0+, Firefox 4.0+, Chrome 13.0+.
To open system-generated reports, please install Adobe Acrobat Reader.
anb capital - Saudi is accessible from anywhere with internet access, making it easier for you to conduct your business anywhere, anytime. Please exercise extreme caution when using public computers or public networks (e.g. at offices, cybercafés, airport lounges etc.).